If you"re looking for a really out of the ordinary surf experience in Portugal, the Portuguese leg of the Samsung Galaxy Championship Tour may have what should be a few, one of a kind, events, powered by Samsung.
Supertubos in Peniche will be the surf world"s focal point until October 31, and so far the event has given fans a wealth of surprises as titans clashed and fell: Slater, Fanning, Wright and Wilson were all favourites but are now enjoying the event from the sand, as Medina remains the only headliner left in the competition. It"s anyone"s guess as to who will win the event, right now, with plenty of surf still to go.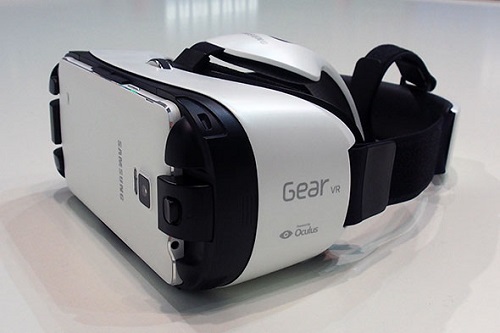 But Peniche is not all about surf. Or maybe it is. The peninsula is one of Europe"s top surf spots, thanks to its geography and variety of swells, that allow for surfers of all skill levels to hit the waves, all year around. Only a few miles out of legendary surf spot, Ericeira, and only a few more miles away from Cascais, Peniche is certainly an epicentre of surf activity. If you never went to Peniche, you"re missing out on something very special, as the community has closely knit itself around the sport that made it famous around the world.
But this year, particularly, technological giant Samsung, the main sponsor of the championship tour, is deeply committed with its just launched Samsung Gear VR and the Sponsor village has some really cool offerings for all the armchair surfers out there. A little over a month ago, Portugal became the first country in the world to host a soccer match that could be seen through virtual reality goggles.
Samsung now brings that experience to the Moche Rip Curl Pro Portugal, where attendants can climb aboard a landlocked surf board and strap in their Gear VR to witness some world-class surf from the viewpoint of Gabriel Medina. You can even take a photo with virtual Gabriel, thanks to the tricks of augmented reality. Samsung Gear VR and surf have been close partners for a while. Back in November, it was announced that Garage entertainment would be producing a surfing series featuring Mark Matthews, exclusively for the Gear VR.
So why not enjoy some of the world"s surf moments going on these days in Portugal. Winter is coming, so they say, but it"s never too late to book a top shelf surf experience in Portugal. Considering how exciting and surprising this year"s edition of the Moche Rip Curl Pro Portugal has been, we"re sure you"re not going to want to miss it in 2016. In fact, October 2016 might make the ideal time for a surfing vacation in Portugal.
Even if virtual reality is too tame for you, and you don"t want to go head to head with the pros, Peniche surf opportunities are bound to make sure that even when the pros are ashore on a lay day, you can find a lip to ride.