Maya Gabeira is back at the Nazaré surf Canyon, undaunted, two years after her almost fatal accident when attempting to ride a 20 meter high wave. This new time around, it"s not only just surf and big waves, as Maya is helping to make science, by testing the Big Wave Triangulation System.
Maya Gabeira is back at the Nazaré surf canyon
It"s Maya"s first time in Portugal since that fateful day, and the big wave rider is ready for action, together with fellow Brazilian Carlos Burle and Edílson Assunção, are only waiting for the canyon to shoot some of the titanic waves Nazaré is famous for. While further south, the Moche Rip Curl Pro Portugal is heating up, these free surfers have their eyes set on the big lips forming offshore, their minds away from competition.
So far, waves have hit around the 18 meter mark, but the Brazilians know that this is only the beginning of the big wave season and things can only get better. For Maya, it"s important to overcome that eventful day and be fully confident on her board once again. So far, the Brazilian surfer has already taken to the waves to test her speed and performance, but she knows that the next few days can be paramount in catching the biggest possible waves.
Nazaré surf spots test big wave triangulation system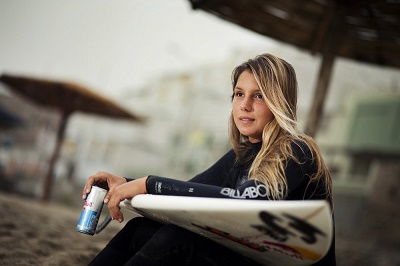 This is the age of connectivity, and in 2015, Maya"s surfboard is quite different from the one she had in 2013. Maybe not in shape and performance, but it carries an innovation, an electronic module that can determine more precisely just how tall a wave is in fact.
The Big Wave Triangulation System (BWTS) is the brainchild of engineering student Lucas Castro, founder of Sawaya Sports Performance, and is essentially a computer software working in tandem with a high quality camera and the electronic module riding the surfer"s board. The high definition camera is calibrated and positioned in such a way that it can take several photos of the surfer"s ride, after which the images are uploaded to a computer. There, they will be compared with the data from the sensor in the surfboard, and the resulting triangulation will give accurate measurements for the wave.
Nazaré, a big wave surf spot by excellence, was chosen to test and perfect this new method during the big wave season, starting in October. As for the possibilities it brings, it"s author believes de BWTS can be easily applied to big wave competitions around the world and will aid surfers and judges alike.
October 28th marks the day when Maya was very close to ending her career and it was Burle himself who rescued her out of the water. On that same day, he may have surfed the biggest wave of his career, but the judges of the Billabong XXI Global Big Wave Awards failed to certify his achievement in what some believe was a wave as tall as 35 meters.
So, two years on, the Brazilian team of surfers hopes to beat MacNamara"s record of a 30 meter wave, and hopefully the BWTS will help future attempts be more promptly and accurately measured.