Tough surrenders to aquatic perfection and colors this left made in Sri Lanka. If you speak in Ceylon perhaps it's not the first place you may know on the map. But if we talk in Sri Lanka since the story is different. This country is an island in the Indian Ocean, located right next to India and increasingly attracts the curiosity of tourists. Particularly surfers. And to this paradise in the east go some Portuguese who were already in a surf camp in Portugal.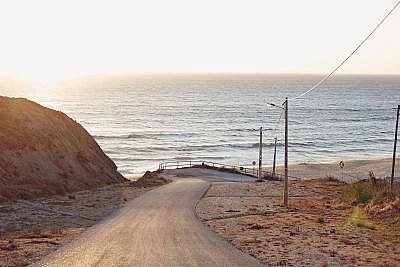 Surf Magazine Portugal interviewed João Durão, one of Lapoint surf camp teachers who came there two years ago. Born in Peniche, near to Peniche surf camp in Portugal, he settled in Ericeira in recent times. Despite some atempts at competition, it's in free surf that he finds a better way to express himself. And what better place could he find that than the west coast of Sri Lanka? There, in recent weeks, he has also been the Master Photographer Peter, who has seen the images better than the old Ceylon has to offer, from surfing culture, through the landscape and the people.
João Durão lived by a Peniche surf camp in Portugal but moved to Sri Lanka
Through the first report and the second picture we tried to get to know a little more about the country and realize that it takes more and more tourists from all over the globe to seek the magic of Sri Lanka. A country of perfect waves and (almost) deserted.

«In my opinion, this is the ideal place to train maneuvers in quality waves, because even in big days the waves provide good walls and lips to train and destroy without the fear of being caught by the wave», he explains.
The waves are much bigger and agressive in Portugal, says João Durão
João did not find many parallels between surf camp in Portugal and Sri Lanka, although it's hard to say which country he prefers. «I think Sri Lanka and its waves are not very similar to our country. Most of the waves are reefbreaks, with no quality beachbreaks except for beginners. Even in greatest days I think the strength and energy of the waves here are not nothing compares to our Atlantic Ocean. This is definitely the place in which more fun I've ever had but, as we say, there is nothing like home and our beautiful Portugal», he said.

This is the second «season« of Durão in Sri Lanka, after being invited by Alexandre Grilo to open and be in charge of surf lessons in Lapoint Surf Camp that exists there. He describes the experience as «the best» of his life and goes through there more than six months a year. «My day to day is allocated among guide the classes, handling the equipment, give lectures, surfing with customers and, above all, be a good host and a pleasant, special and unique stay to our customers», he says.
For information on surf camp in Portugal, give us a call