Surf in Portugal has been growing, not only as an expression of sportsmanship in itself, but also with a deep connection with ecological tourism and preservation of the natural resources. Surfers, like scuba divers and other outdoors sportsmen do have ties with the preservation and protection of habitats, although the ecological footprint of surf can still be a concern.
How surf impacts the environment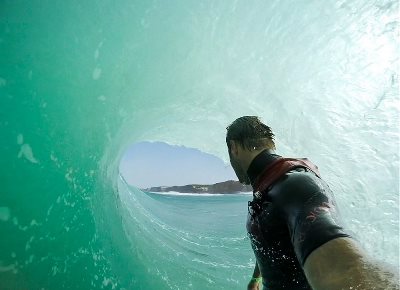 If you come surf in Portugal, you may be confronted by how the beach fronts around Peniche or Ericeira have changed, since interest in surf grew, beginning in the nineties. The need to provide proper surfing conditions in areas where the sea already had everything to become an attraction, was a main drive for local authorities to invest in green infrastructures and strive for the maintenance of unpolluted waters. In many instances, surf is just a node in a network of environmentally-friendly outdoors sports, so if you could see Portugal"s surf spots in the 90"s and now, you would really appreciate the differences and the improvement.
Surfboards and wetsuits are still tools with a footprint. The resin required for the surfboards is made of petroleum, of course, and regardless if your ride is made of polyester or resin, there"s a whole industrial process taking place before the board reaches you. The high petroleum requirements of many modern surfboards, can actually place their life cycle in line with electronic devices or auto parts in terms of an ecological footprint. Styrene, Methyl methacrylate, Methyl ethyl ketone or toluene, are just some of the most hazardous components you will find in the fiberglass, polyester and epoxy resin of your surfboard.
This will not stand in a sport that always bore pride of it"s environmental stance. Surfers worldwide have therefore begun searching and demanding for eco-friendly surfboards, wetties and all associated accessories.
Surfboards made of recycled foam and renewable materials have already begun to appear, and wood is making a comeback, but as engineering and technology evolve, new solutions are appearing, such as surfboards made from algae.
An algae surfboard for surf in Portugal, why not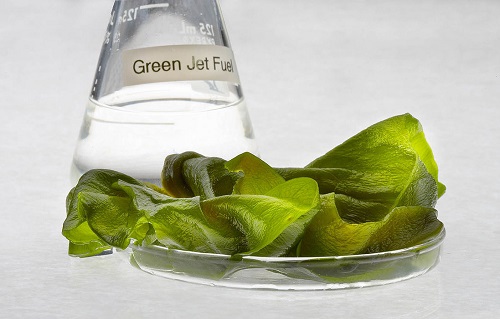 The revolution is the responsibility of students of UC San Diego. In cooperation with a surfboard manufacturer and an algae biotech company, these students developed a surfboard blank that is totally algae-based. Algae are indeed a very interesting raw material, in that they consume CO2 like many plants, and they offer one of the most varied sets of applications in nature, including plastics and foams, such as those which can be used to create surfboards.
Leading the project, Stephen Mayfield, algae geneticist at UC San Diego, reminded that while this ecological surfboard still needs the application of fiberglass and epoxy resin, the breakthrough is quite important on a path to 100% ecological surfboards.
Involved in the project is Greg Long, a Californian big wave surfer, who has teamed up with Sustainable Surf to push forward this new approach to making surfboards greener than ever. Greg attributes his passion for environmentally-friendly surf options to his 2012 near-fatal accident at Cortes Bank, which has led him to rethink his life and projects.
How will this new material do in competition, we don"t know, but we can hope it"s as durable and adequate as any of it"s current, petroleum-based alternatives. Who knows, if the next time you come surf in Portugal, your surfboard will be made from algae?