At a time when the possible entry of the surf in the 2020 Olympics in Tokyo is one of the dominant themes of the surfer community, another step was taken towards this reality. The Olympic Committee announced the name of the eight preset modalities for the Japanese event and surfing is one of them. The final decision will be made within a few months, but it seems that in 5 years we have a surf debut in the biggest sporting event on a global scale. That"s great news for every surf camp in Portugal.
Surf camp in Portugal may agree or not with this Olympic initiative
«There is no objection, the decision [on the eight mode] was taken unanimously», said Fujio Mitarai, the chairman of the committee responsible for the modalities increase. The inclusion of these modalities will benefit the Games, given its popularity among Japanese fans, and capitalize on new adherents worldwide. «The promotion of the Olympic movement and its values, especially among youth, is part of the selection criteria», explained Mitarai, exemplifying the popularity that bowling or surf together have among the younger generations.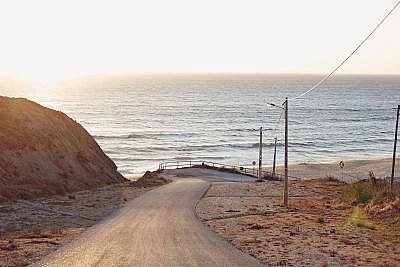 Skating, karate, baseball/softball, as a single modality, squash, bowling, sport climbing and wushu are the other preset modalities. The entrance of surf on the Olympic program is something that is already desired for years by many entities. Fernando Aguerre, President of the ISA, had already tried to include in previous years. The method had had a chance in Rio de Janeiro in 2016, but now the idea seems to have managed to convince the Olympic officials. After an initial application, this is now a step closer to that desire.
Some international reporters are clearly against surf in the Olympics
However, this is an issue that divides opinions within the surfing community. Everyone has their opinion and no one is indifferent. The surf entry in the Olympics is a very sensitive issue, as shown by the opinion of the journalist and scholar Matt Warshaw: «The idea of ​​having surf in the Olympics makes me vomit». More direct words would be impossible. Another renowned journalist, Sean Doherty, also does not align with the surf entry in the Games. «No, no, no,» shoots.
Furthermore, the competitors appear to be more open to this idea. World champion Gabriel Medina welcomes the arrival of surfing to Olympism. «It would be an honor to represent my country at the Games», says the Brazilian. For our surf camp in Portugal, would be an honour to receive these surfers.
For further information on our surf camp in Portugal, just give us a call