While surf vacations are something a lot would believe to be a summer thing, there are those who enjoy their surf vacations attending some of the world"s best surfing events, such as the Moche Rip Curl Pro Portugal, that took place between October 20th and 31st. But surf fans may have a new pilgrimage at hand, if surfing is confirmed as an Olympic sport in time for the 2020 Olympics in Tokyo.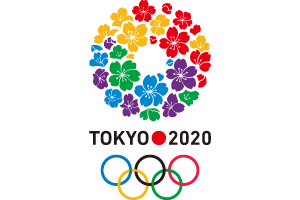 In one of the best news concerning this issue, the International Surfing Association has announced that, should surfing indeed become an Olympic sport, any competition will be held on natural waves. Up until now, many were concerned that Olympic surfing competitions might have to be held on artificial waves, something the purists have been quite vocal against. With the 2020 Olympics taking place between 24 of July and August 9th, swells should be quite optimal for surf practice, all the while saving a lot of the funds that would be required to build an artificial wave park.
Now, this does not completely solve the conundrum of what it means to have surfing as an Olympic sport. While surf vacations may sound very good in a country such as Japan, where surfing is popular and maritime conditions are good enough, it wouldn"t be the same, should countries such as Russia be the organizers. A lot of countries would be delighted to host an Olympic event, but only a few of them would have the conditions to host a surfing event.
It therefore remains to be seen how the Olympic games could adapt to this, should landlocked countries such as Switzerland or Austria be the hosts. A co-hosting would certainly be in order, but this is not even the largest problem. At least not for some.
While there are those who welcome the possibilities brought about by the inclusion of surfing in the Olympics, there are those who strongly feel the format of the competition is not compatible with the spirit of this sport. The Olympics mentality of "faster, higher, stronger" is, in a way, anathema to surfing. It speaks of athletes trying to run faster, jump higher, lifting heavier weights or executing perfectly coordinated gymnastics.
By contrast, surfing has a strong personal and stylistic bias. If Olympics sports are all characterized by objectively measured performance under strictly controlled conditions, surfing is the enbodiment of improvisation and adaptation to ever-changing conditions. The ocean, after all, is ever-changing, and what makes it so interesting is how swells in Portugal or Hawaii are so different, and present different challenges, when compared - lets say - with the tightly certified Olympic pools with specific measurements, water temperatures and support structures.
Can a sport that thrives on the fact no two waves are like each other really be integrated into Olympic standards that leave little room for difference and personal style? For surfers all around the world, this question is potentially a lot more important than any organizational or budgetary concerns that might arise.
The final call will be made during August 2016, but even if surfing ends up in the Olympics line-up, we wouldn"t really start saving money for Tokyo. Surfing is far too rich to be an event every two years, when you can enjoy it all year around, on most parts of the world, as a truly free, truly personal experience.