Portuguese national team has been awarded world runner-up mode for the ISA World Surfing Games, which were held in Nicaragua from May 31 to June 7. Nicholas von Rupp was the Portuguese top-ranked, winning second place and the silver medal in the last step. This result is due to the wonderful surfspots in Portugal.
Costa Rica was the winner of the competition, having secured gold and the title of world champion. In addition to Portugal, runner-up, United States completed the podium the, who finished the race in 3rd place and secured the bronze.
Surfspots in Portugal were an «ace» against other national teams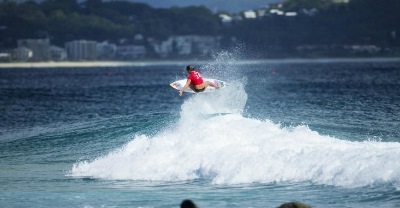 For the triumph of Portugal, contributed by far, the magic surfspots in Portugal and the provision of Nicolaus von Rupp, who won the silver with a second place in the final stage of the individual category of «Surf Open». «It was an honor to represent the Portuguese Surfing Federation», he wrote on his official Facebook page.
Miguel Blanco and Vasco Ribeiro, portuguese, also shared, in the category of «Surf Open», the 13th place, while 25th position was occupied by another national athlete: José Ferreira.
Also noteworthy was the performance of female athletes, especially the young portuguese surfer Teresa Bonvalot, that only 15 years old, won the 9th place worldwide in her category, according to a statement from the Portuguese Surfing Federation. Camilla Kemp, the other portuguese female representative, finished the race in 25th position.
Portuguese athlets were «to a very high level»
«Our athletes were to a very high level», said David Raimundo, national surf manager. «I am very proud of the work we have done with the support of the Portuguese Surfing Federation, of all our surfers and this result is historic for our team». admits the coach.
To João Aranha, president of the federation, this result is «a very positive return on investment» made in the National Surf Team and in surfspots in Portugal. «I hope this distinction, which strengthens the position of Portugal as a surfing world power, open doors to the funds to compete in more international events», adds the official.
Organized by the International Surfing Association, the World Surfing Games constitute as an event in which athletes compete for medals not only at the individual level, as the collective title. This year, 27 teams participated in the competition from all over the world, represented by 132 athletes.
To know more on surfspots in Portugal, call our team!